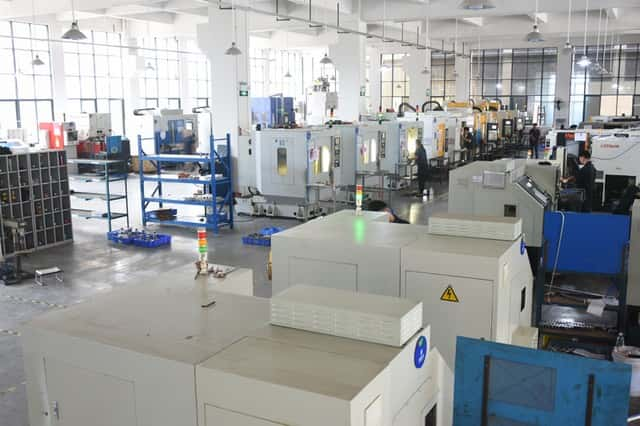 High-precision industrial robot reducers are indispensable core components in various industries' mechanical equipment, widely used since their inception. With the deepening application of agricultural production robots, the demand for precision in these machines has been increasing, especially in high-end industries, where their performance directly affects product quality. In recent years, the application of robots has become increasingly widespread, particularly with the rapid development of intelligent manufacturing and high-end equipment, such as industrial robots and high-end CNC machine tools, resulting in remarkable and rapid growth in the field of high-precision industrial robots.
The RV reducer is derived from planetary gear reducers, consisting of a front-stage planetary gear reducer and a back-stage cycloidal gear reducer. It boasts features such as a wide range of transmission ratios, high transmission precision, low backlash, high rigidity, strong shock resistance, compact size, and high transmission efficiency. Currently, the market offers a variety of reducer brands, with varying quality, which can make it challenging for users to make the right choice when purchasing. The editor suggests that, when selecting a reducer, users should opt for products with robust specifications, such as the offerings from Dongguan fubao reducer, which is a good choice.
Dongguan fubao ruducer is the only global manufacturer capable of achieving harmonic dimensions using a cycloidal structure. Their products boast high rigidity, small size, large load capacity, and long service life. Customers from all over the country use their products in various fields, including robotics, CNC machine tools, medical applications, mechanical automation, radar, monitoring systems, safety, and defense equipment. Through continuous exploration, Dongguan Fubao reducer has filed 18 invention patents, including 6 international PCT invention patents. With their newly developed transmission technology and innovative structural improvements, their products not only reduce manufacturing and assembly costs but also achieve ultra-high speed ratio transmission design. Consequently, they can serve as alternatives to RV reducers and harmonic reducers. Furthermore, this new technological approach has expanded the application scope of Dongguan fubao reducer products, making them suitable for various applications ranging from small-sized inspection robots, parallel robots, collaborative robots, and medical robots to large-scale industrial robots, meeting a wide array of needs with ease.